AS SEEN IN THE NEW YORK TIMES:
A synth, looper, and controller designed for your hands.
And it's just $99.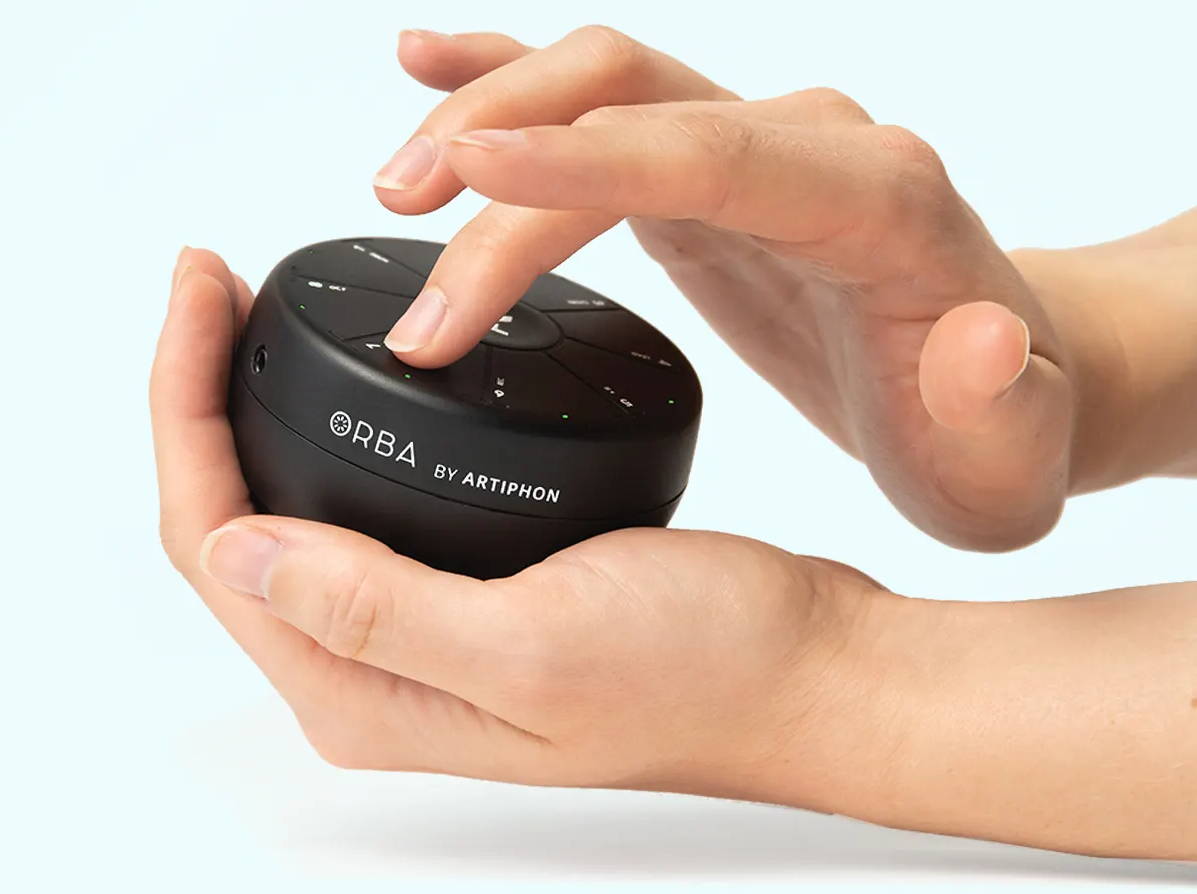 ---
Aren't all instruments designed for hands? Not really. Guitar is hard and violins hurt. Orba fits in the palm of your hand as comfortably as a teacup or a video game controller.
---
We designed Orba to be small enough to travel with you anywhere, good-looking enough to proudly display in your cubicle. The idea is we want people to feel inspired just to play a few notes here and there: filling in the nooks and crannies of your day with musical moments.
---
We know that everyone says that, but we really mean it. At Artiphon, we design for scalable complexity. Meaning: as you grow in your music-making, Orba will grow with you. You can keep things as simple as just playing a few notes, or build complex songs throughout the course of a session.
"Orba packs a lot of power into a beautiful new format."