"I REALLY LOVE SOUNDS THAT TRIGGER A MEMORY, THE ONES THAT ARE UNIQUE TO A MOMENT IN TIME."
Taetro is an LA-based digital creator, musician, and teacher. His nature-inspired sounds blend organic and electronic sounds that cross between Chillhop, Lofi, and other electronic genres.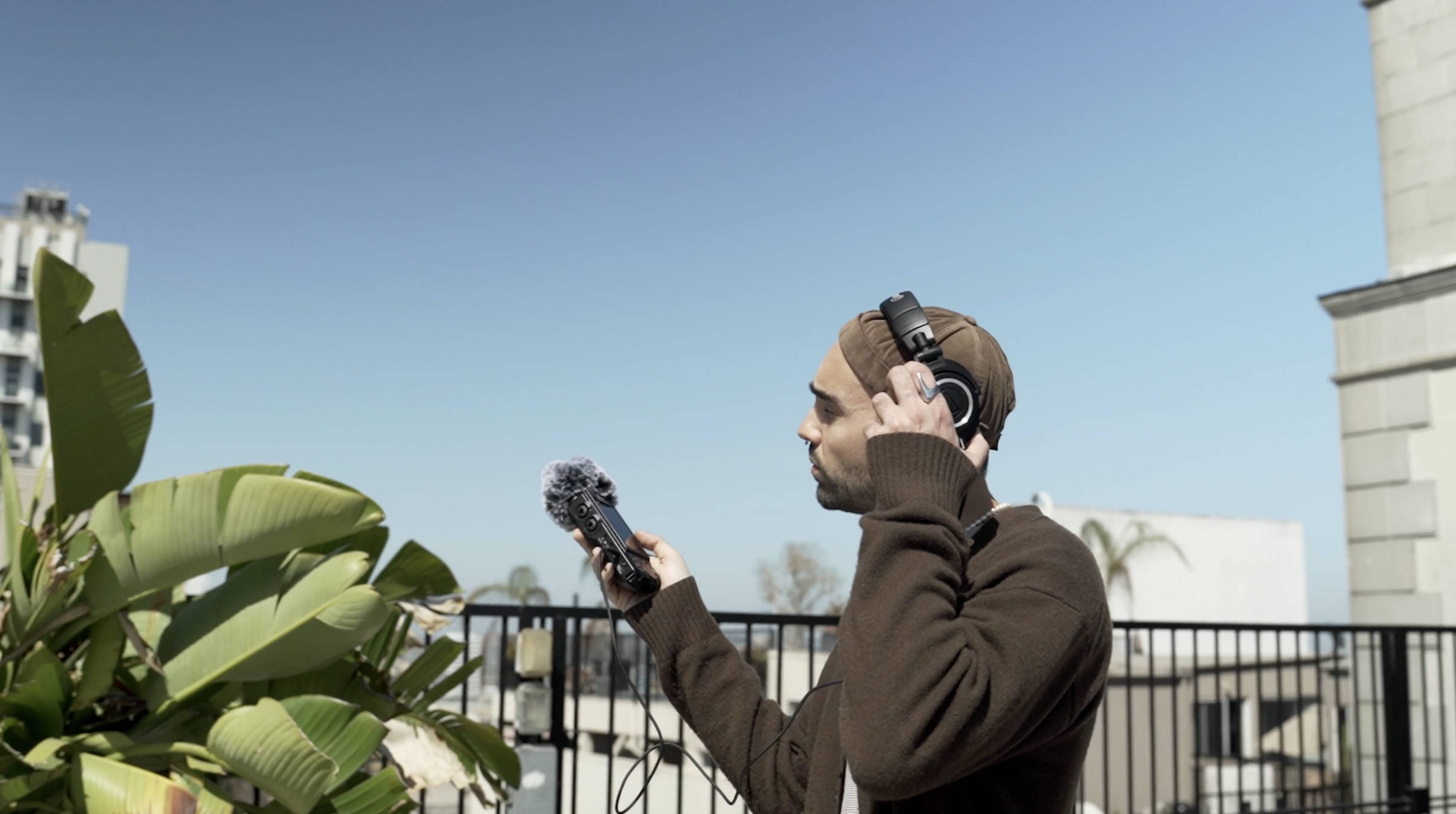 In this Artiphon Session, we take a trip to the Lofi loft in LA to take a behind-the-scenes look at Taetro's Orba 2 preset called Drift Away.
Dive into what inspired Taetro's unique set of presets and take a sneak peek at what Orba 2 sounds like.
"NO MATTER YOUR RELATIONSHIP WITH MUSIC, BEING ABLE TO SAMPLE SOUNDS LIKE THIS IS HUGE. IT CAN OPEN UP WORLDS FOR PEOPLE."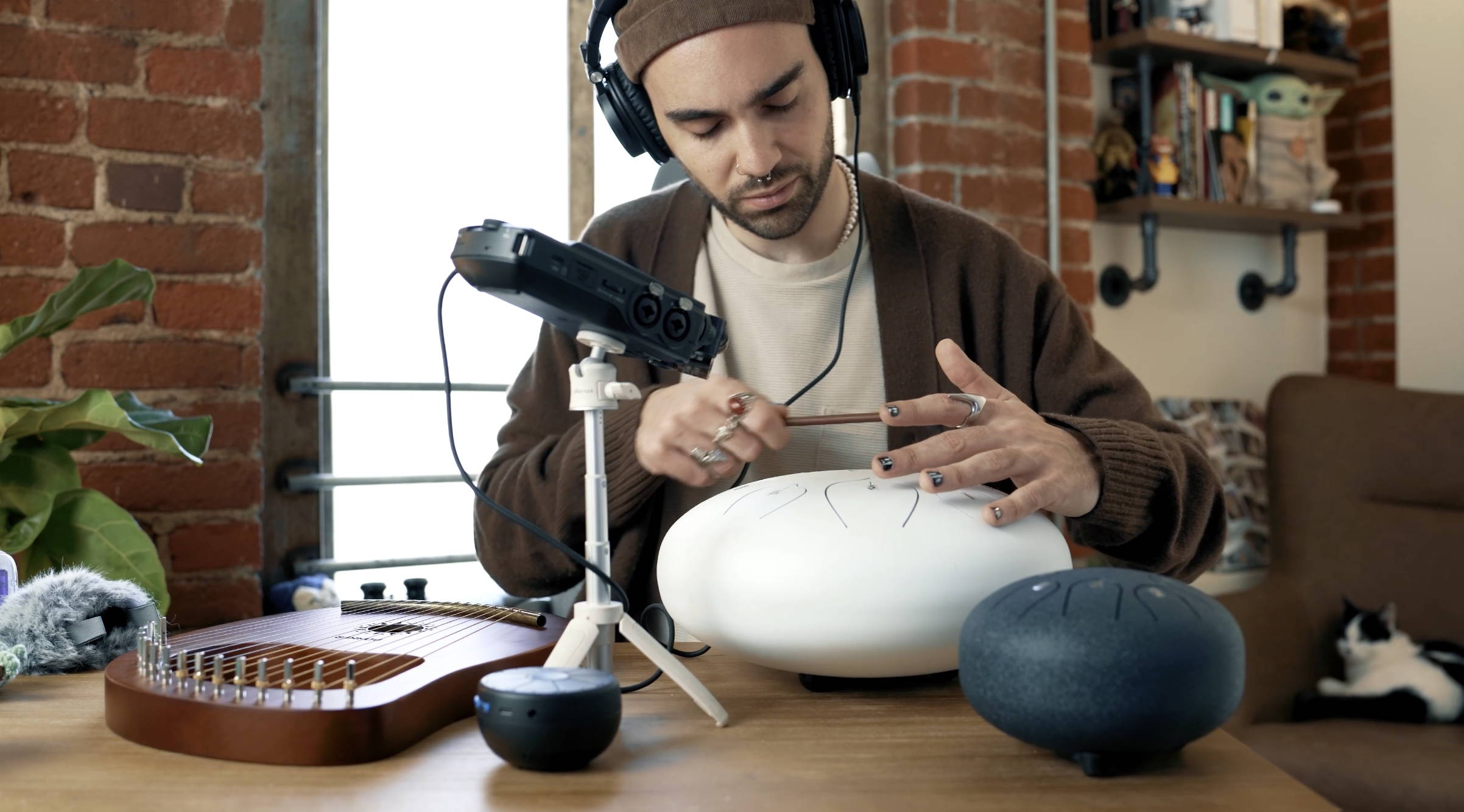 We've loved having Taetro around - as a friend, original Orba 1 supporter, and now, a true collaborator. "Drift Away" will be available for Orba 2 (shipping this Summer).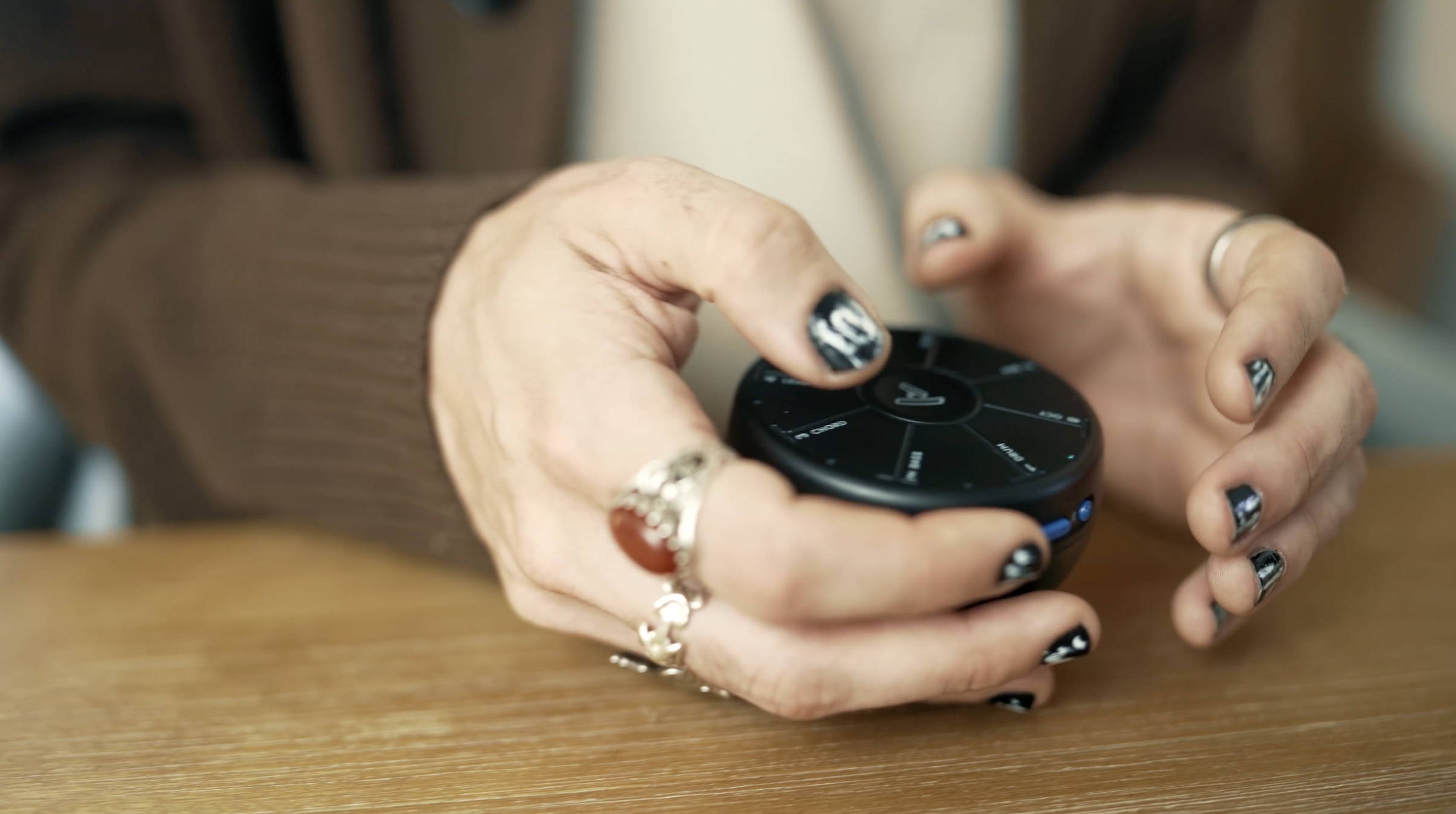 WATCH TAETRO'S FIRST ORBA IMPRESSION

---
When I was younger I remember having a small tape cassette recorder with a microphone. You know, you would record little random sounds. You could record yourself talking.
I remember just messing around with that, never really thinking anything of it. But then I realized, if I could go record my own sounds and then manipulate them and shape them, I felt like the music is even more mine.
I really love the sounds of nature, the sounds that you can't predict will happen, the sounds that can trigger a memory. They're just unique to a moment in time.
What I always admired about visual artists is that you can have a small sketchbook and a pencil in your pocket and just doodle, because creative ideas can be unique to a moment. With Orba 2, being able to be out, capturing sounds with the app and nearly instantly turn it into an instrument, that's empowering because no matter your relationship with music, being able to do fun sampling things like that is huge. It can open up worlds for people, and people can interact with it in the same way they would picking up a pen and doodling on a sketchpad.
Partnering with Artiphon on this seemed like a no-brainer because I really care about anybody being able to approach art or music at any stage and making it accessible for them. So, I designed a set of Orba presets called "Drift Away": a combination of my musical ideas with the sounds that I've gone out and captured in the world. Those are going to be available as instruments on Orba 2.
Visualizing a person using Orba 2 and using these sounds was really important, and I'm definitely envisioning people being outside. Even if you're not able to go out and experience the world in that way, at least when you're sitting there with the instrument, you can transport yourself somewhere.
Sometimes the right sound is all it takes to inspire that. It's been great creating instruments for the Orba 2, and I hope people go out and make something beautiful with them and that they are inspired to just keep creating.