---
WHAT WE'RE BUILDING
We are designing a future where musical expression is ubiquitous and accessible to all. Everyone loves music, and we're here to create beautiful, intuitive technologies that empower sonic expression, creation, and fascination.  
Our first product, the INSTRUMENT 1, is a radical re-invention of the musical instrument: an adaptive musical experience that can be played with multiple fundamental musical gestures. The INSTRUMENT 1 is a key part of the mobile music revolution where we carry recording studios in our pockets, and instruments adapt to our inspiration.
After four years of research and development, we launched the INSTRUMENT 1 on Kickstarter, where it became the most successful crowdfund for a musical instrument worldwide. Backers from over seventy countries helped bring the INSTRUMENT 1 to life. It has since been named one of TIME Magazine's Best Inventions of the Year and was awarded Best in Show at the NAMM show.
The INSTRUMENT 1 is a creative palette that invites beginners, hobbyists, and pros to explore music in powerful but familiar new ways. We invite you to join us in this exploration.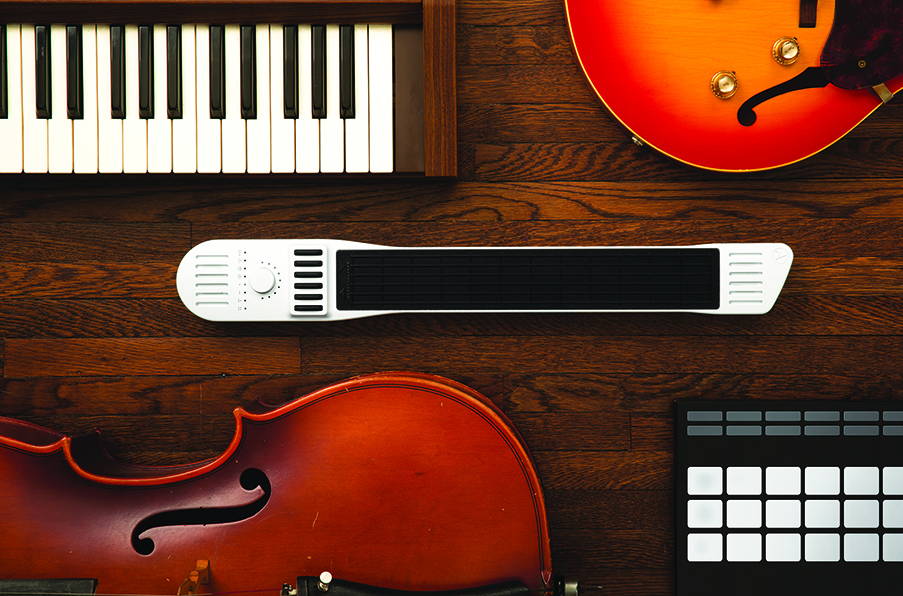 ---
WHERE WE COME FROM
Dr. Mike Butera founded Artiphon in Nashville, TN in 2011. He holds a Ph.D. in Sound Studies from Virginia Tech, has toured the country as a multi-instrumentalist, taught as a professor of sociology, and consulted globally as a consumer electronics designer. Mike's doctoral work in the phenomenology of listening laid the groundwork for Artiphon's design principles, and he frequently speaks on topics of music technology and augmented creativity.
For inquiries regarding investment and partnership: growth@artiphon.com. For product-related inquiries: support@artiphon.com. And if you want to work with us, view our jobs page or write to jobs@artiphon.com.