What if you could play any sound in the world, everywhere and anywhere you go? You could make beats over breakfast, strum your favorite song on the subway, or compose a symphony in the park. What if making music became an essential part of your everyday life—a little lunch break distraction, a playful karaoke with a friend, or a relaxing way to unwind at the end of the day?

Meet "Chorda," our newest addition to the Artiphon family, now on Kickstarter. Chorda builds on our patented multi-instrument technology. Whereas most instruments are designed to be played one way, Chorda allows players to explore multiple instruments like guitar, piano, drums, synths, and more on the same instrument.
With Chorda, you will be able to discover a world of intuitive gestures that capture even the most subtle micro-movements. Chorda has 12 musical pads that react to users' fingers as they move along the playing surface in multiple dimensions. Just as you'd add a bit of flare by never playing the same pluck on a banjo or the same beat on a drum set, Chorda captures all these subtle movements with its gesture sensitive capability. These gestures include Tap, Press, Radiate, Tilt, and add Vibrato.
One of our favorite and most inspiring features of Chorda is its new bridge section. With the new bridge, you can play with "Smart Strum" – automatic chords that are always in tune, and just as easily swipeable as your phone. It's never been easier for you to play your favorite songs, even if you've never played a single chord on the guitar. And the bridge does a lot more than that: use it with the built-in arpeggiator, speed up or slow down the tempo of the song, change the key, and more. It's pretty sick!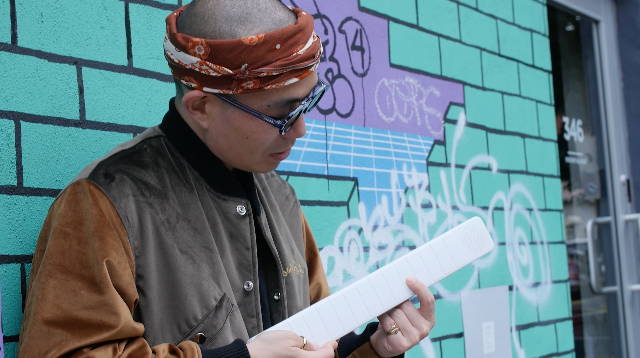 "We believe musical instruments should adapt to the way you play, to invite creativity every day,"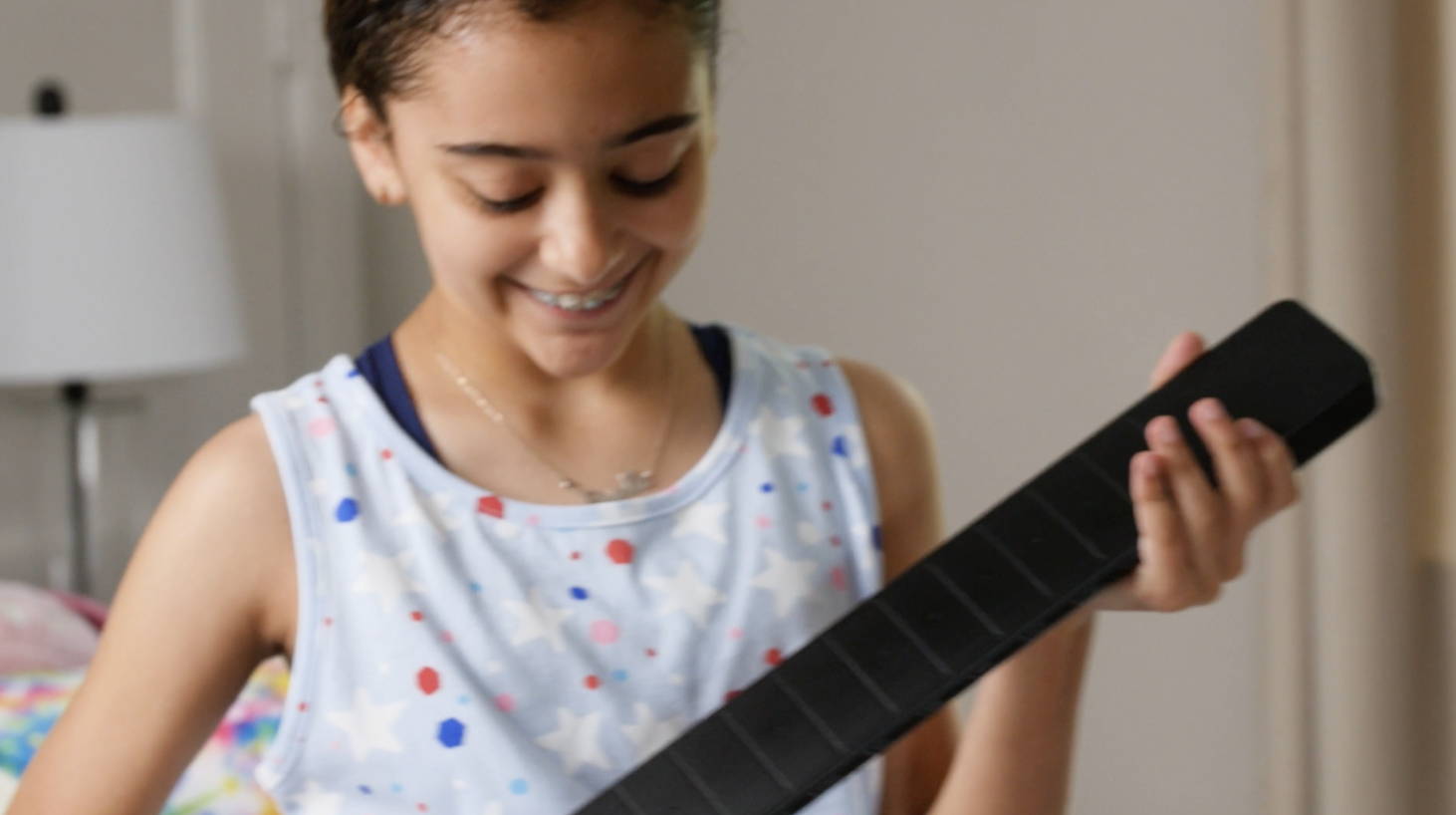 "We've dreamed of allowing anyone to play any sound they can imagine, anywhere they go, without worrying about historical instrument skills or abstract music theory."  
Explains Mike Butera, Artiphon Founder and CEO.
Those familiar with Artiphon may see a resemblance with INSTRUMENT 1 – our first product that was a record-breaking Kickstarter campaign. Unlike INSTRUMENT 1, Chorda features built-in sounds, so there's no requirement to be tethered to a computer or device. Chorda also has a dramatically-improved playing interface, using capacitive sensing technology just like a phone screen or computer trackpad.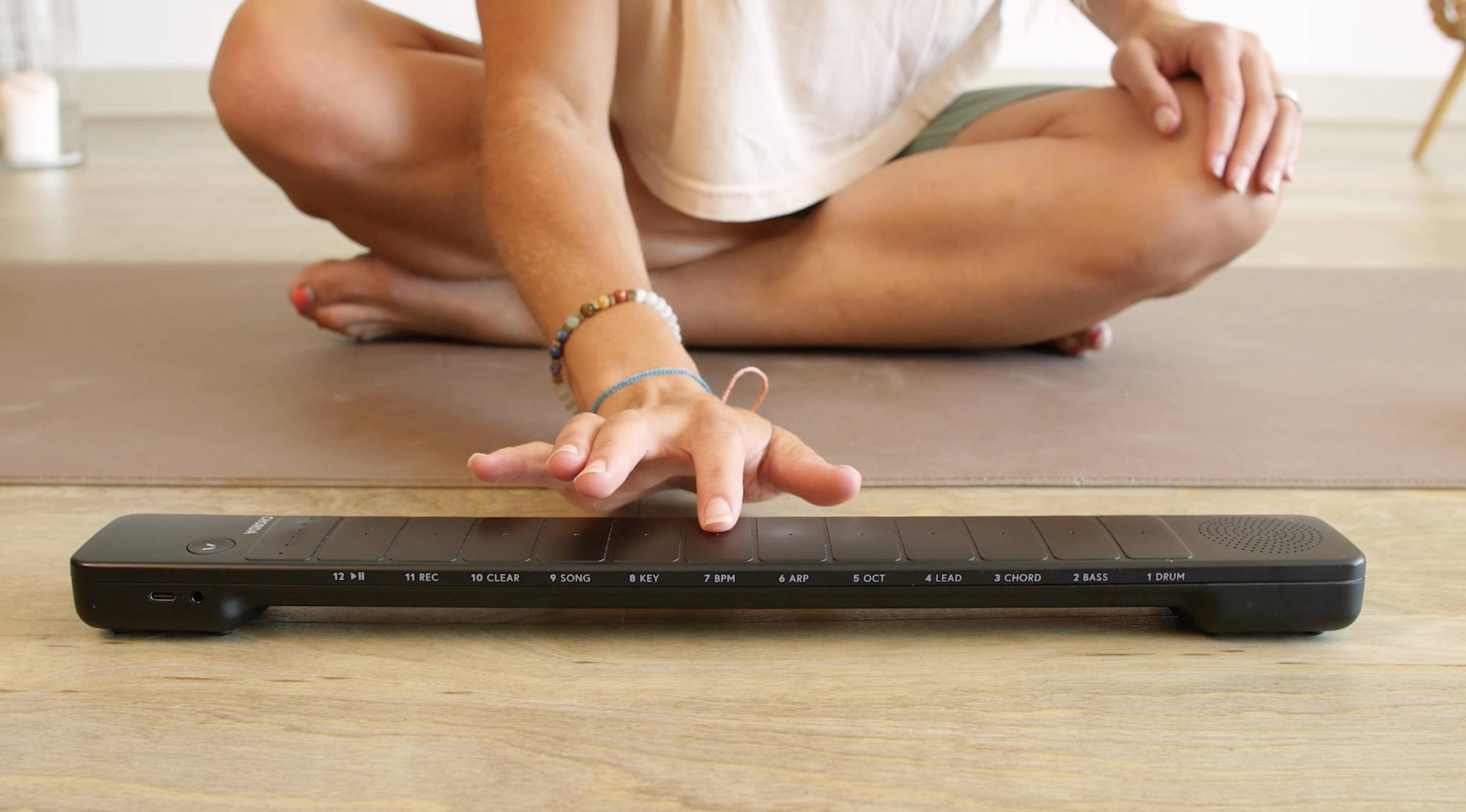 And just like Orba 2, Chorda includes a revolutionary synth and sample engine. Chorda offers hundreds of sounds built right into the device itself, plus the ability for users to make their own with the cross-platform app. Using this endless library of sounds, players can layer loops right on the Chorda itself. Everything needed to make a song is already built into Chorda: no additional screens or cables required.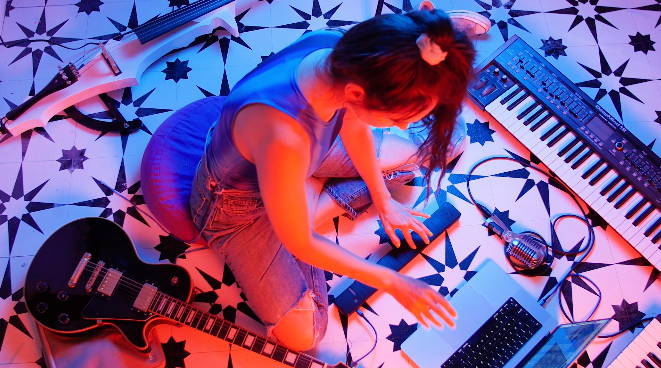 Even with its immediate playability and minimalist design, Chorda has surprisingly impressive music technology under the hood. Use Chorda to control any MIDI-based software and hardware instruments (via USB-C or wirelessly via Bluetooth MIDI). It works with GarageBand, Ableton Live, Logic Pro, Pro Tools, Cubase, FL Studio, and any standard MIDI and MPE-compatible mobile app or hardware.
 How will you play?
Chorda is available in three colors: black, white, and blue, and is available with early bird pricing on Kickstarter in the United States and Canada.