Orba 2 Lets You Play Any Sound in the World.
Everyone loves music. We hear it all around us; it's a part of what makes us human. Now anyone can make it thanks to Orba 2, the evolution of Artiphon's award-winning line of musical devices. With Orba 2, you can play any sound you can imagine, anywhere you like.

Featuring a brand new sound engine that includes audio samples, Orba 2 is the first musical device that packs an entire studio into the palm of your hand. This means you can play instruments like electric guitars and upright pianos and more adventurous sounds like vocals, found sounds, custom artist songs, and more. Imagine conducting an orchestra in the park—no strings attached and no screens required.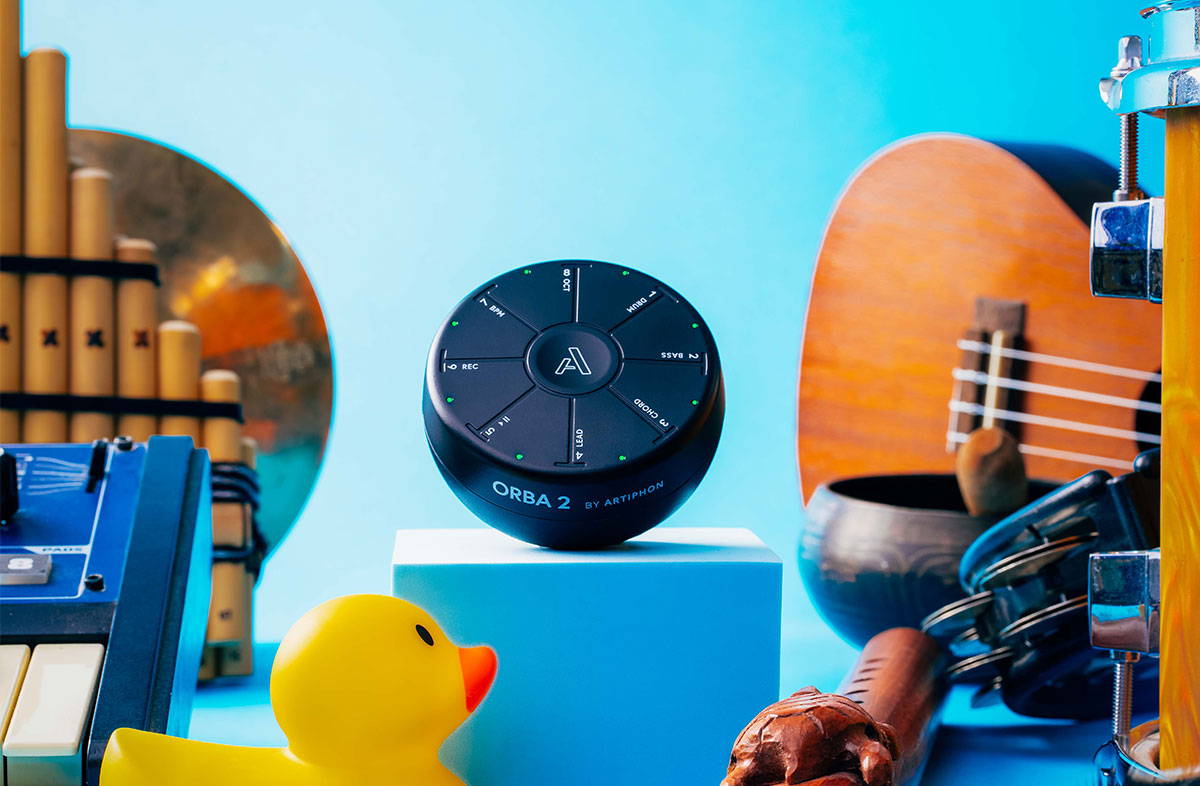 Orba 2 players can also capture or import their own sounds to create unique instruments. With the press of a button in the Orba App, any sound can be turned into an Orba preset. For example, a bicycle bell, a bird in a tree, and your roommate's singing can all be played, looped, and shared as a musical melody.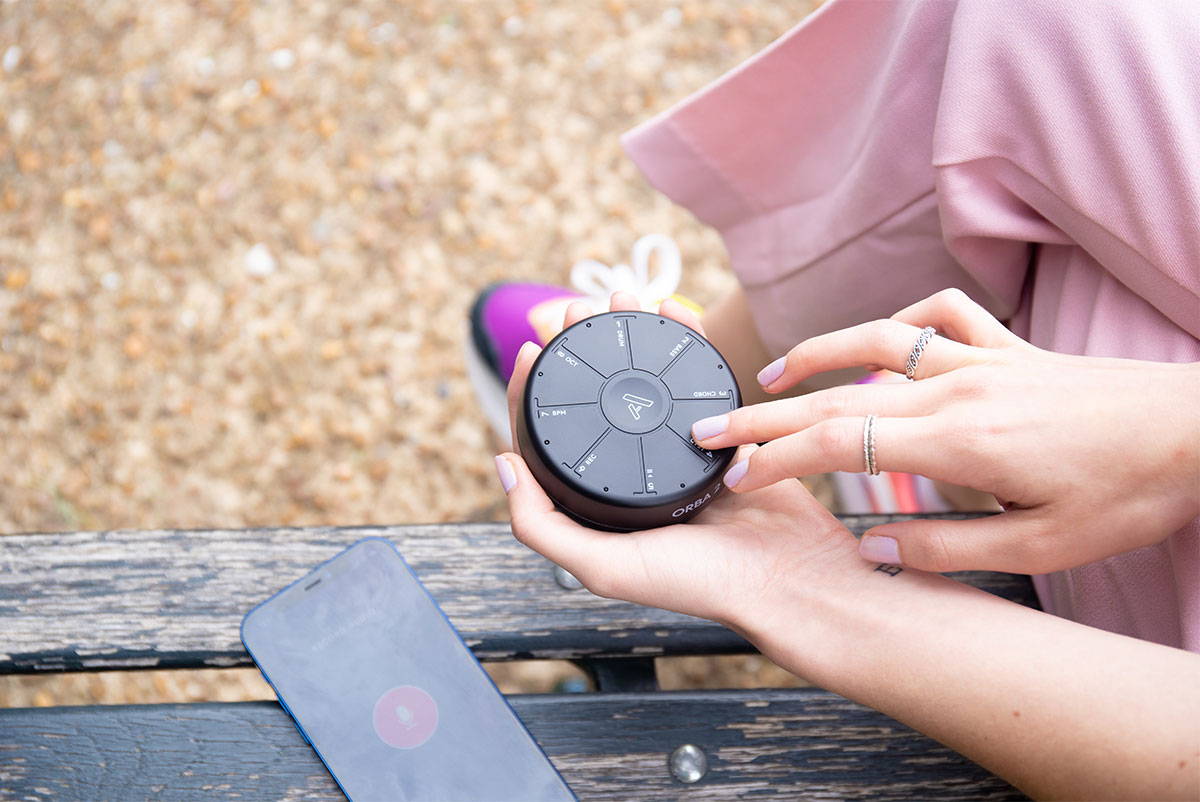 On Orba 2, you'll never play the same sound twice. Orba's touch and motion sensors combine to catch even the most subtle micro-movements. Orba 2's improved ceramic-like playing surface simultaneously reacts to nine musical gestures: Tap, Press, Radiate, Tilt, Shake, Spin, Vibrato, Move, and Bump. Just as you'd never play the same pluck on a banjo or the same beat on a drumset, playing Orba 2 will be a new experience every time you tap in.
Orba 2 allows you to record loops right on the device. Using Drum, Bass, Chord, and Lead, you'll be able to layer sounds to create complete songs. Orba 2 can record loops up to 128 bars (up to five minutes!). Orba 2 also adds a new quantize feature that can snap your musical phrases to the beat so that every moment fits perfectly into the groove.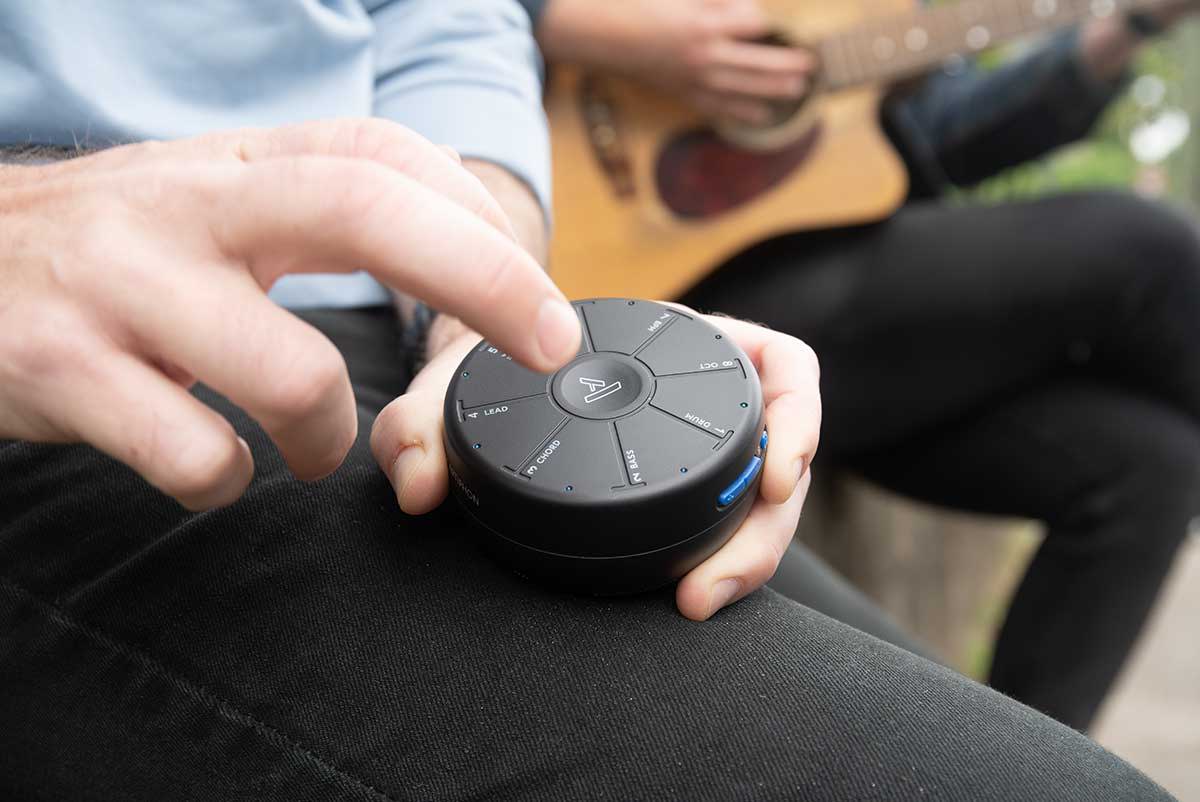 Even with its immediate playability and minimalist design, Orba 2 has surprisingly impressive music technology under the hood. You can use Orba 2 to control your MIDI-based software and hardware instruments (via USB-C or wirelessly via Bluetooth MIDI). It works with GarageBand, Ableton Live, Logic Pro, Pro Tools, Cubase, FL Studio, and any standard MIDI and MPE-compatible mobile app or hardware.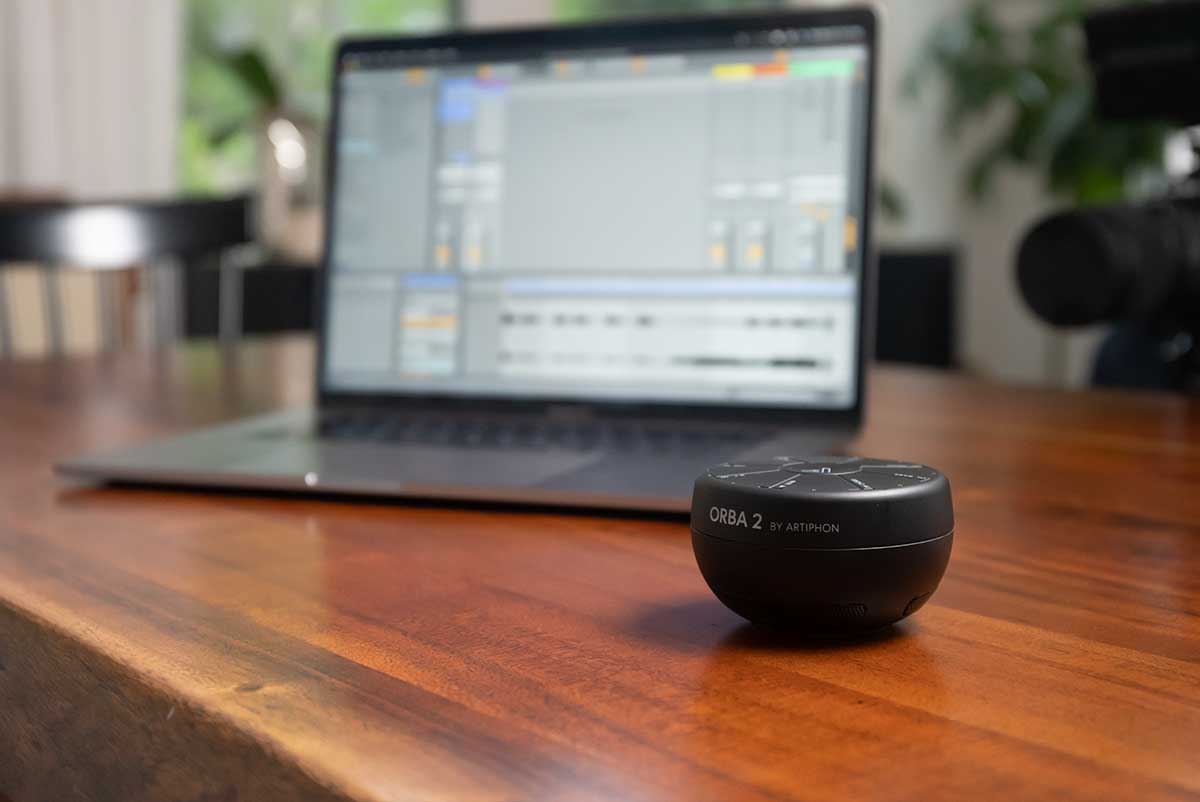 "We want people to express themselves musically in their everyday lives," explains Artiphon CEO Mike Butera. "We've dreamed of allowing anyone to play any sound they can imagine, anywhere they go, without worrying about historical instrument skills or abstract music theory. Orba 2 finally makes that possible."