Ableton Live 11 has just been released, and one of the most notable new features is the addition of MIDI polyphonic expression (or MPE) MIDI. Because Orba is an extremely expressive MIDI controller, Orba and Ableton just got a lot more friendly.
Watch the video below to see three simple things you can play right now using your Orba with Ableton Live 11. Continue reading below for more info and to learn how to connect your Orba to Ableton Live 11 using MIDI over Bluetooth.
---
PLAY ANY OF THE MPE-ENABLED SYNTHS
There are three new instruments that support MPE, and they are all a blast to play. In the video above you'll mostly hear sounds from the Wavetable instrument, but also take the Sampler and Simpler instruments for a drive.

Tilting is one of the best ways to control parameters in Ableton Live. To do this, we use the Tilt Utility preset in the Orba App to isolate the Tilt gesture. If you don't have this Utility Preset, you can download it from artiphon.com/downloads. Once Tilt is isolated, press command+M in Ableton to enter MIDI map mode. From there, click on the parameter you want to control with Tilt (for instance: delay) and then simply Tilt your Orba. Once you're finished mapping the gesture, press command+M again to exit MIDI map mode.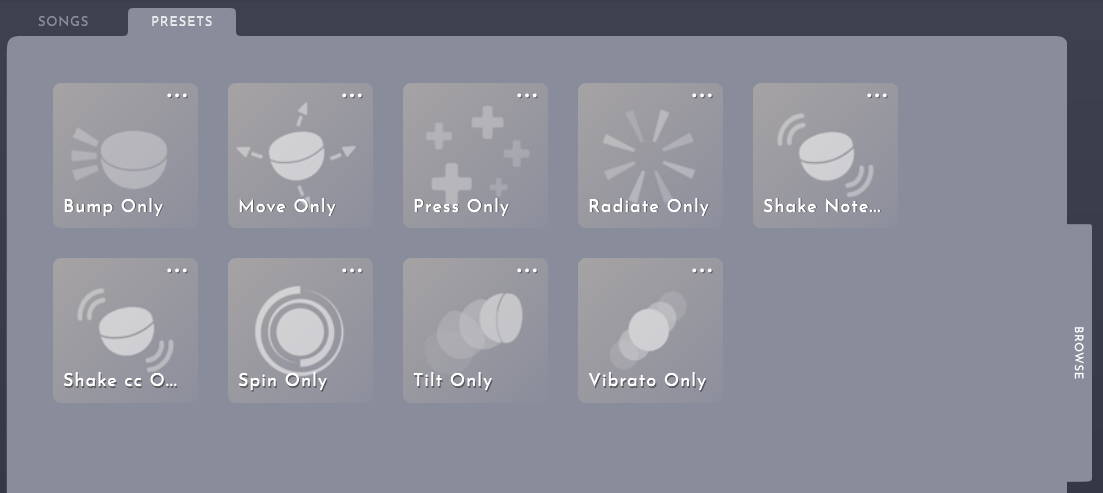 Orba's Utility Presets can be used for gesture MIDI mapping.
CREATE A FOUR-PART LOOP USING ONLY ORBA

Ableton has made it really easy to reuse a project and its settings as a template for future projects. This way, you don't have to set up device preferences each time you start a new session. And so, we've made this session available as a downloadable template for you to use on your own with your Orba.

Note: This template works best with Orba's MIDI Mode set to Channel-per-part.
Creating a template in Live 11.
HOW TO CONNECT ORBA TO ABLETON LIVE 11

1. Connect Orba to the Orba app.
2. In the settings panel, select MPE.
3. In Ableton Live, open the Preferences window and select the Link/Tempo/MIDI tab.
4. At the bottom, make sure that MPE is ticked for Orba's MIDI Port.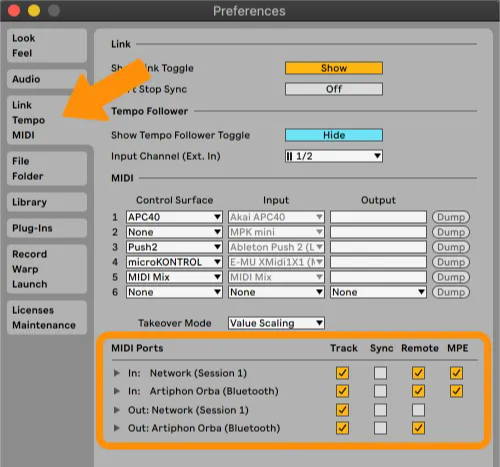 MIDI preferences in Live 11 to enable Orba in MPE mode.
5. If you're successfully connected you'll see the MIDI Track In indicators in the upper-right of your Live Session flash yellow when you move Orba or play notes.
6. Ableton has some great MPE presets that we recommend starting with. View the video above for some inspiration.