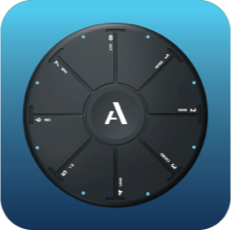 Orba 1 App
Version 0.15.36
Get the most out of your Orba with the Orba companion app from Artiphon. Designed to take your everyday music-making even further, the Orba app offers endless customization with an easy-to-use interface.

Connect wirelessly using MIDI over Bluetooth or wired using USB-C. Then explore a library of Songs and Presets that feature different sounds, tunings, and tempos. Record loops, then easily save, edit, and organize your creations – even add custom artwork for each track.

ORBA 1 APP:
Version 0.15.36
What's new:
There's a new Orba app in town with three new song templates (that's four new presets each!)

"Lifelike" is inspired by real-world instruments. For instance, you'll find an electric guitar-like Lead preset. There's a tuba too. It's "tu" much fun.


"Back, Forth" includes a Drum preset with automatically repeating sounds. You'll find that the snare, hats, and toms all have this experimental effect — something to keep you on your toes.


Finally, craft something bouncy and bright with "Pieces" It's an energetic set of presets that sounds unlike anything else we've released. Don't forget; you can mix and match these presets to make a song that is uniquely your own!
Aside from these additional sounds, a new notification will pop up if you accidentally connect an Orba 2 to the Orba 1 app. For now, Orba 2 and Orba 1 use different apps, which should help people get to where they need to go.