"Switching up the device forces you to make music in a different way."
We're pleased to announce Artiphon Sessions are back! Watch the latest video from our studio with Artiphon Artist, L.Dre.
L.Dre is an LA-based TikTok phenomenon known for his original music and lofi flips of famous tracks – including Lil Nas X, Bad Bunny, and even the Demon Slayer theme song. He has been incorporating Orba in his creations for some time: L.Dre first took Orba for a spin last year, and you can watch his YouTube video of that below.
In this Session, L.Dre gives us a little more backstory on his life, and shows us how incorporating Orba in his music production workflow has elevated his creativity and music-making process.
---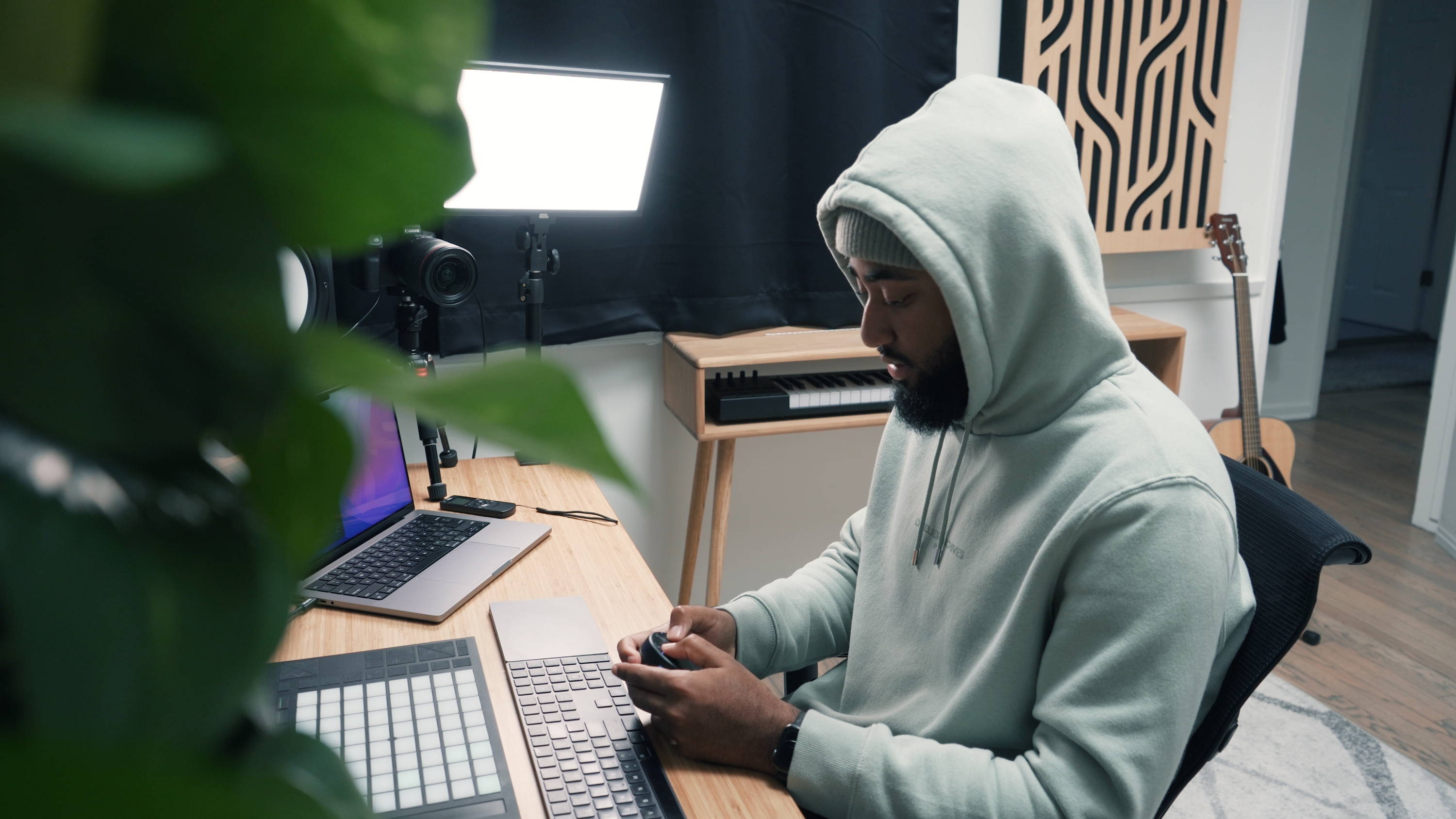 Freshman year in high school I broke my ankle skateboarding. I had nothing to do, I just took up rapping and started taking it serious. I went to college for production at LA Recording School. That's when I learned Ableton and the music production side of things. I fell in love with it. I preferred being more behind the scenes.
The people who impact me the most (cause I'm kinda in the lofi Hip-Hop space) are, like, J Dilla. The way his drums are just not on beat. You know what I'm saying? The swing. That's really what influenced what I do because, always and forever, drums will be the main thing that gets me going and gets me into the groove of things.
When I got into the streaming world and putting my music out on Spotify, a few songs took of on socials, you know Twitter, TikTok and within days the views, the streams, everything was just skyrocketing.
When you come from where I come from, where people are doing illegal things to get money, or they're just you know working a dead-end job for the rest of their life, for me it was just like the greatest feeling ever, honestly.
I like to go outside, make music in my backyard or go out to a park, go to a beach. I'm not bringing the Ableton Push to the beach, but I definitely bring the Orba cause it's super easy to do that.
Switching up the device you're making music on forces you to make music in a different way.
Someone like me, I'm not trained. I'm not a trained pianist, so things like Orba, there's like a Chord mode on it and you just literally press these buttons and it's generating the chords.
If you're a pro in the field like this is still something fun for you to use. For you to kind of like switch up what you're doing but also if you're a beginner and you don't know music theory that well, you can just pick the key and kind of just go.
It's not like anything else. It's not a keyboard. It's not a beat pad. It's just this little ball. So you can get really creative with it portably. That's what I like about it for sure.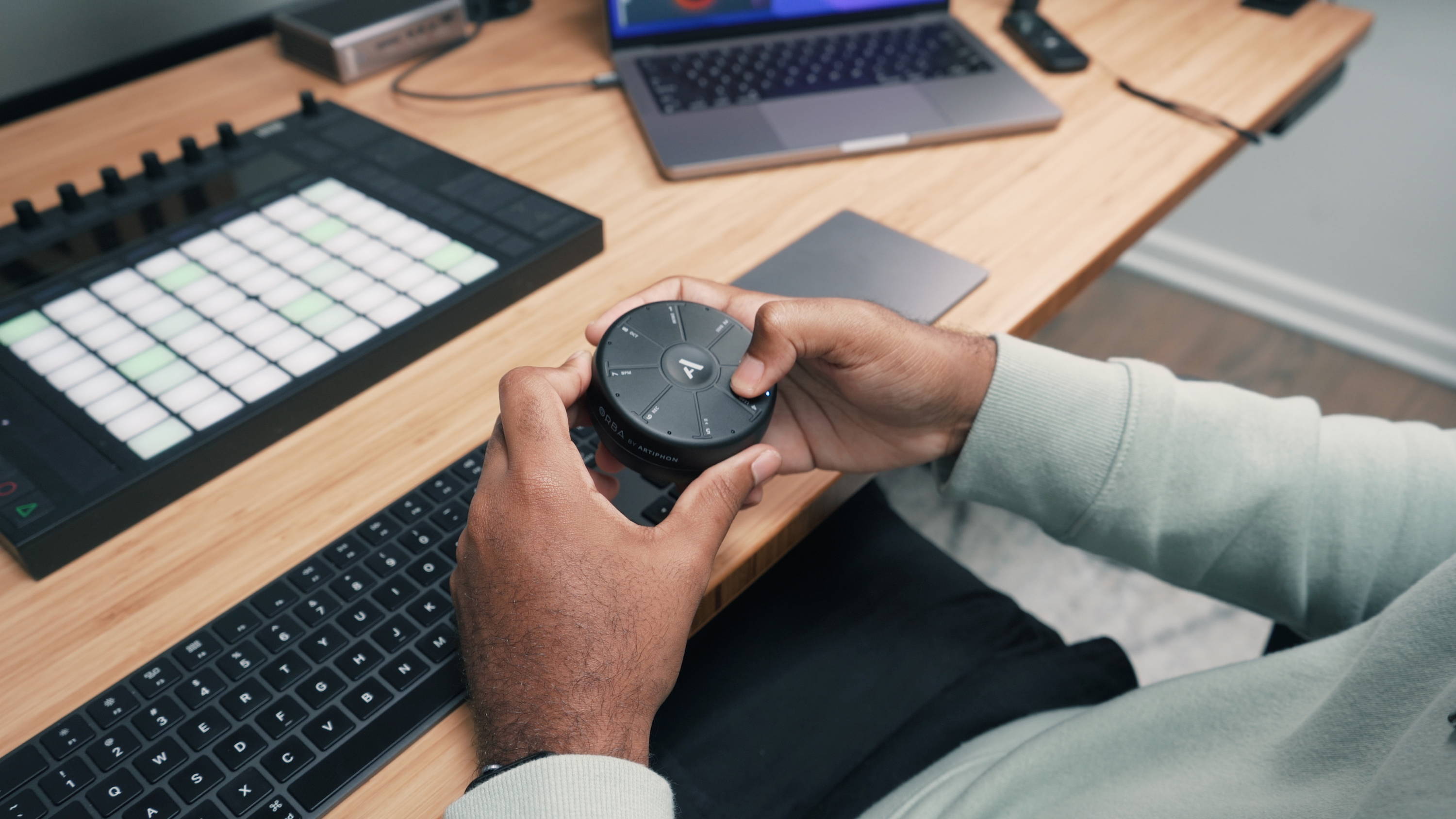 ---
WATCH L.DRE'S FIRST ORBA VIDEO
---