Spin back time to hear the foundational samples behind the hits of Diddy, Lil' Kim, and the Notorious B.I.G.
Artiphon, mostly known for its hardware products Orba and Chorda (currently on Kickstarter) is an emergent disruptor in musical social media. We first introduced "AR Music" to the world with our Scan Band Snapchat partnership, and our own app Orbacam – integrating fun, interactive camera lenses with a suite of intuitive musical tools to enable content creation like never before.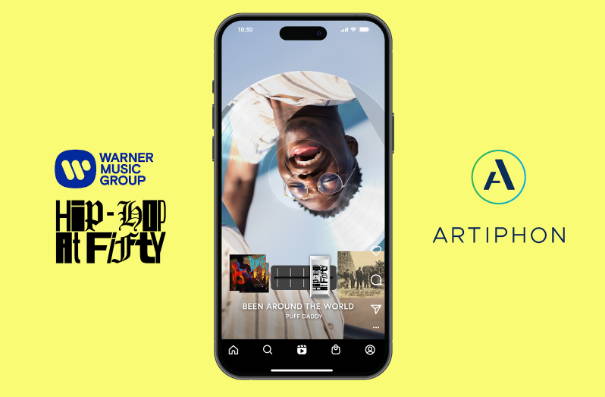 These new HIP-HOP AT FIFTY effects join a line of artist lenses that Artiphon has launched in the last several months, demonstrating enormous versatility and creative possibilities for audiences. Earlier this year, we partnered with Rhino Records to release an interactive version of Booker T & the M.G.'s classic record "Green Onions." Music lovers turned into a green onion, and as they danced, heard the organ playing of Booker T. Jones himself.
Artiphon is making music interactive for the next generation of music listeners, and is already looking to expand its creator tools to new social media platforms in addition to its own apps. With AR music, Artiphon is continuing its mission to redefine what it means to make music and who gets to make it.