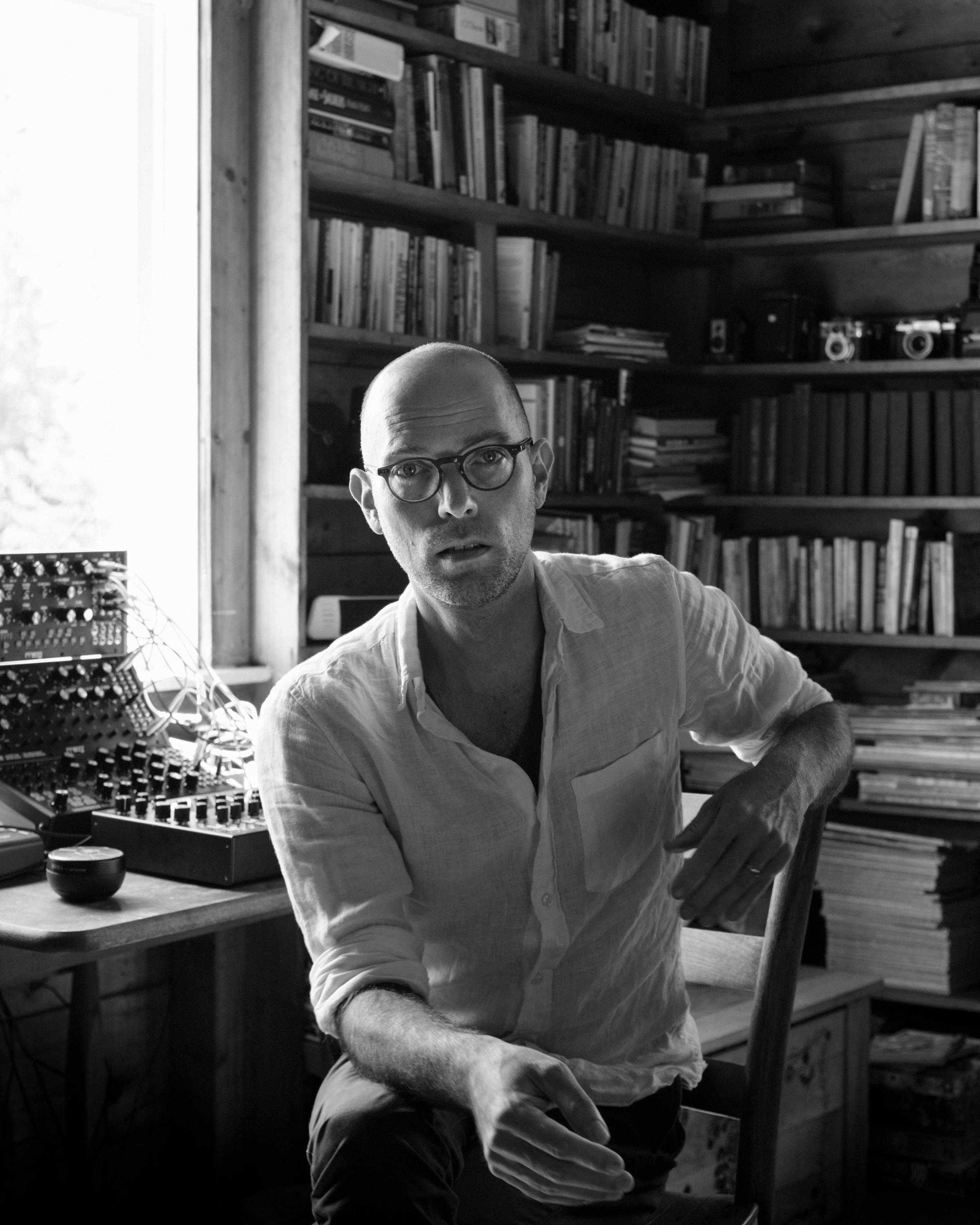 Artiphon is a company dedicated to making smart, playful instruments we can all enjoy. INSTRUMENT 1 was our first step, and now Orba is our latest big experiment in rethinking the musical interface. We've been dreaming of a handheld gestural instrument like this for years and I'm very happy to finally share it.
Our approach is to create universal instruments that embody both simplicity and expressiveness. Casual musicians like to be able to play immediately, and pros often want a break from increasingly complex technologies. We designed Orba to let you explore many different ways to play, whether you're just dabbling on the couch or writing your ninth symphony (or both!).
A Shape Inspired by Everyday Life
We say that Orba is "an instrument designed for your hands," and its hemispheric shape truly asks to be picked up and put in motion. We drew inspiration from some unlikely places: we looked at historical instruments like shakers, hand drums, and kalimbas, and then compared them to domestic objects like bowls, balls, and fruit. The result was a body that you can cup in your palm (and which just happens to be 3.14" in diameter :)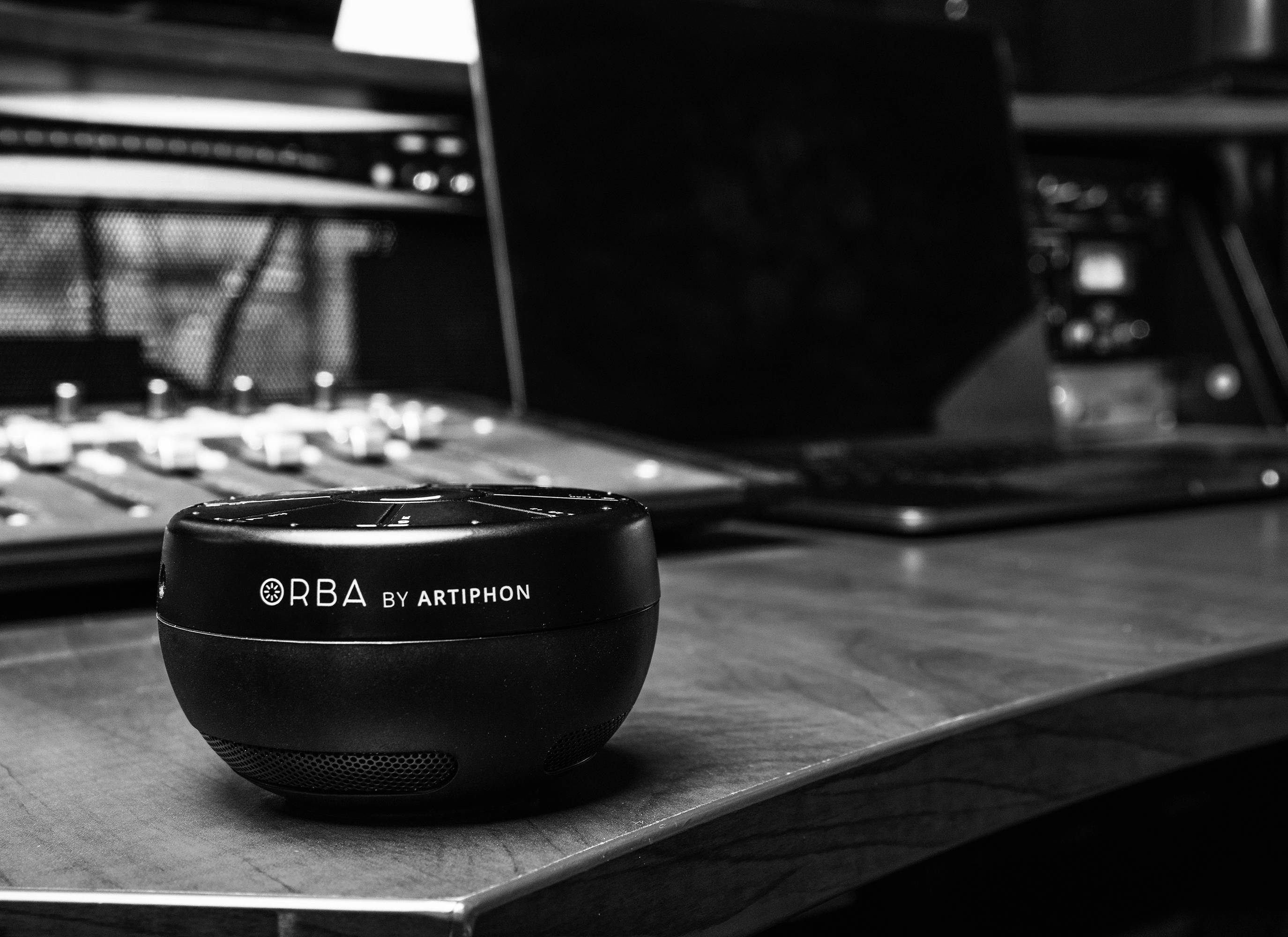 Musical interactions used to be governed by the laws of physics. To make things vibrate, you needed to pluck a string, hit a drum, or tap a key. With digital technology we can now expand on these historical gestures with new ergonomics that harness familiar gestures from everyday life.
For Orba, we thought a lot about how people are using their modern gadgets like smartphones, portable speakers, and game controllers – and how incredibly agile our thumbs have become! We set out to design an object that could detect even the most subtle movements of your fingertips in ways that weren't possible with acoustic instruments, and then convert these micro-gestures into any sound.


A Gestural Instrument
On the surface, eight pads form a simplified palette of notes, for one hand or two. Orba has ten core touch and movement gestures that open up a myriad of possibilities. You can Bump Orba against your palm. Tilt and Wave it in the air. Spin it left and right like a doorknob. You can add violin-like Vibrato or Radiate your finger outward from the center to adjust tone.
Orba has a looper designed into it that lets you layer Drum, Bass, Chord, and Lead parts into songs (without needing a screen). If you want to redo a part, shake to erase. To access new synth voices, change key, or save your loops, connect to the app over Bluetooth or USB cable (iOS, Android, macOS, Windows).
If you're already using digital tools for music, you'll find Orba compatible with any MIDI software and is a unique accessory for your ecosystem. Whether you're in GarageBand, Ableton Live, Omnisphere, or modular synthesizers, Orba offers a new three-dimensional way to work with your instruments.


New Technologies
Making a product feel magical usually means there's some pretty significant technology below the surface, and Orba brings together elements that have never been combined in a music device. The top housing is made from a highly durable glass-infused plastic that has a feel like matte metal. The sensing technology underneath is capacitive-touch – like what you'd find in a computer trackpad or smartphone screen. This allows for the level of sensitivity and continuous control we're only used to feeling on instruments like theremins and violins.
Orba even has what we call "negative latency" since the pads can feel your fingers approaching before they make contact (this is how we calculate true velocity). Orba's haptic engine gives physical feedback with every touch, which is something so often lost with electronic instruments. The accelerometer and gyroscope track motion gestures and other adaptive features, and the built-in amp and speaker let you play anywhere without worrying about a sound system.
We created an entirely new synthesizer engine that lives inside Orba, structured on a hybrid of East and West Coast-style synthesis, plus some physical modeling and effects for good measure. Through the process we've been working with renowned sound designer Richard Devine and other experts to create a library of sounds especially for Orba and its unique personality. I'm eager to hear the music people will make with it.


Experimenting Together
I want Orba to inspire music in those in-between moments of our days. I hope you clip it to your bag on a hike. Grab it when you hit a creative block. Keep it on your desk and sketch songs between calls (all of us at Artiphon do). Compose a score for an Instagram post. Loop a soundscape for your yoga flow.
Musical instruments have been steadily evolving since the first primitive drums and flutes, and traditional instruments have always been some of the most cutting edge devices of their day. In the past 100 years, analog, digital, and mobile technologies have sparked huge changes in musical capabilities, and the curve of innovation continues. Thank you for joining us and being part of this era.
---
Dr. Mike Butera founded Artiphon in Nashville, Tennessee in 2011. He holds a Ph.D. in Sound Studies from Virginia Tech, has toured the country as a multi-instrumentalist, taught as a professor of sociology, and consulted globally on consumer electronics. Mike's doctoral research in the phenomenology of listening laid the groundwork for Artiphon's design philosophy and patents, and he frequently speaks on topics of music technology and augmented creativity.