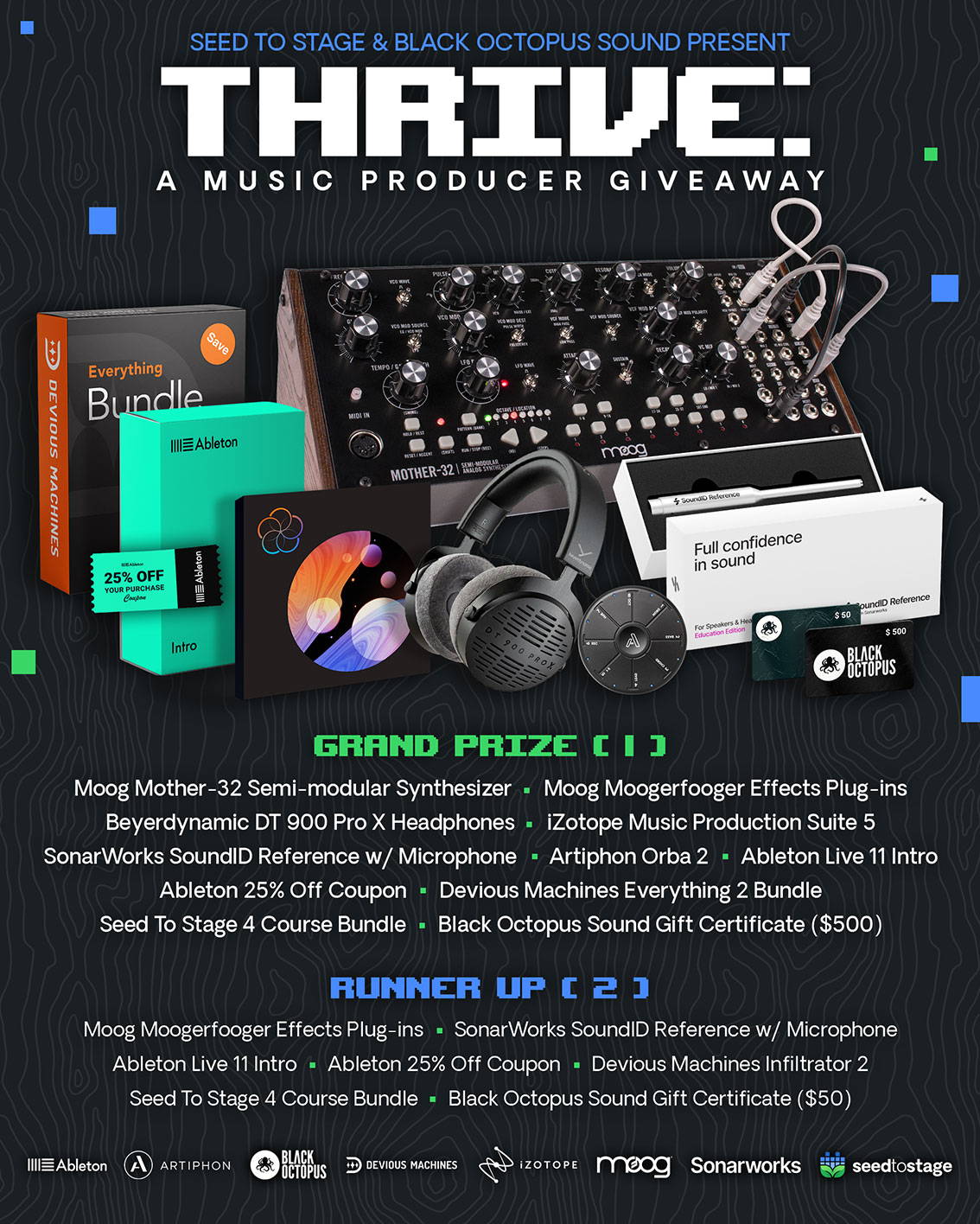 Seed to Stage and Black Octopus have teamed up for the ultimate music producer giveaway. Win an Orba 2 and other prizes from Ableton, Moog, and more by entering to win below.
Seed To Stage has become a leader in digital music education, bringing the knowledge of DIY production to thousands across the globe. Anthony Thogmartin, the producer of the flourishing electronic rock band Papadosio, founded Seed to Stage in 2017. Seed offers an online suite of in-depth courses that cover all aspects of music creation, including songwriting and composition, sound design, mixing and mastering, and finally, the upcoming "Live Performance with Ableton" Course.
Located on the west coast of Canada and founded in 2011 by well-known electronic musician and sound design guru Toby Emerson, Black Octopus is dedicated to providing some of the most innovative sounds in the game. Known for their flagship Leviathan sample pack series, which has been used by the likes of Deadmau5 and many other world-class artists, every pack is meticulously crafted to ensure they are full of high-quality and inspirational material.