Orbacam just underwent a MAJOR update: new onscreen playing!
Orbacam 2.0 just became the first virtual instrument that lets you create music and record videos at the same time!
We've also added new sounds and visuals that you can mix and match any way you'd like. Read the latest blog here!
We are so excited to introduce a new app experience to the Artiphon community. Please meet Orbacam: our new iOS companion app for Orba that lets you visualize your musical creativity.
Orbacam adds musically reactive video effects as you lay down loops with Orba. With Orbacam, you can visually alter the world around you by transforming your musical creations into beautifully augmented visual and auditory video experiences. The sounds and visual effects are seamlessly combined right into the video export –– no audio routing or post-production required. You can even mix in your phone's microphone to sing or rap over your beat. You can shoot video as you play Orba in real-time, or import videos and photos from your camera roll to add a soundtrack after the fact.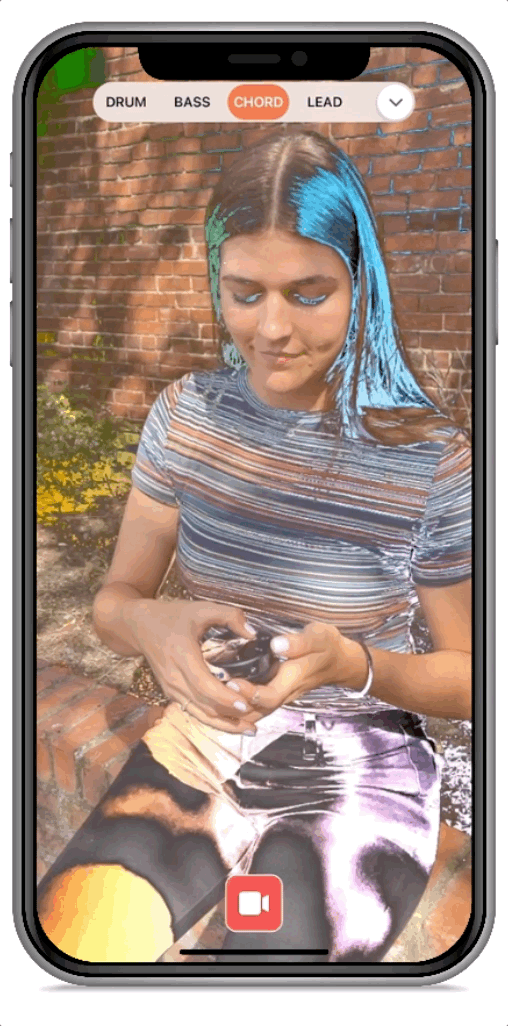 Orbacam makes it easy to jump between Drum, Bass, Chord, and Lead –– it even has a visual effect assigned to each mode. Imagine shooting a colorful musical selfie while walking around your city, adding a meditative tone to your morning coffee, pixelating the cars on your morning commute, or composing the orchestral score for a sunset as you change the colors of the sky in real-time.
Orbacam was inspired by you! From overjoyed kids to experienced producers, we've never been more impressed with the videos shared with us from Orba players around the world. But there was something we kept asking ourselves: how could we make this process of video creation more engaging for our community of creators? How could we make it easier, and more fun?
We noticed that a few brave souls from the community already spend some time adding VFX to their Orba videos. But this is no small feat: it usually requires bouncing between numerous apps to get the results you want. And even in a best-case scenario, the VFX will never be perfectly synced with your original performance. Add audio syncing to the to-do list and you've got yourself a full-blown production.
We wanted to make it as simple as possible for everyone to share their Orba creations with the world and not have to worry about any technical difficulties. So, our team went to work developing Orbacam, expanding the Orba experience, and creating the first musical instrument designed for social media.

The results are artistic, musical social media shareable videos that sync your Orba playing with seamless audio and effortless VFX. Orbacam lets you visualize the music you create with Orba. Orbacam brings Orba to life, and we can't wait to see what it brings out in you.
Download it free today on iOS and, don't forget to share your Orbacams with us by tagging @artiphon and #orbacam. You never know what else may spark another app. 😇